Petitioning for a Disabled American Girl Doll to be Created
Leave a Comment
A 10-year-old girl, and her older sister, started a petition in December to urge the American Girl company to create a disabled American Girl doll.  Melissa Shang is a young advocate who has Charcot-Marie-Tooth, a form of muscular dystrophy.  Shang, like a lot of young girls her age and those before her, love to play with American Girl dolls.  Melissa noticed one thing in particular about her favorite doll line – there were no dolls available within the brand that "looked" like her.
In an interview, Melissa remarked that:
I've read all the American Girl doll books, and I've seen all the movies, and I'm ready for an American Girl doll who looks like me.

Disabled girls are American girls, too.  We face challenges and overcome them everyday.

(Excerpts from Buzzfeed's article.)
The American Girl brand was established in 1986, and portrays girls aged 9 to 11 years old of various ethnicities.  Each doll comes with a book that tells her unique story, and young fans of the brand can dress and accessorize her doll to her liking.  Though there are adaptive devices such as a wheelchair and a hearing aid that can be purchased as accessories for the young girl's doll of choice, there are currently no dolls within the brand that represents young girls with disabilities in America.
The failure (and downright oversight) of making dolls with disabilities available to children is not a new occurrence.  Though there had been a handful of dolls created to represent young girls with disabilities, these dolls have not been as popularized as their able-bodied counterparts.  For example, Mattel released a doll named "Becky" in 1998.  Becky was the hip and trendy photographer friend of Barbie's.  Becky's accessories included a camera, red studded earrings, sunglasses, and a backpack that hung on the back of her wheelchair.
I must be quite honest – until I conducted research to write this story, I have never even heard of Becky.  In 1998, I was about 12 years old, and still enjoyed playing with dolls.  I would have loved to have had Becky in my dolls collection, just as Melissa would love to have a doll that represents her in the American Girl brand.  Representation when it comes to toys is so important at that age; it is within the pre-teen years that self-consciousness about body type and image truly comes alive for young girls.  They begin to compare themselves to their friends and their classmates, and peer pressure to look or act a certain way begin to take hold.  Playing with dolls that "look like you" reinforces the idea that your skin color, hair type, facial features, body shape and size, and/or the way you move about is what makes you unique.  Being different from your peers would not be considered shameful or "unpretty" because you would have a doll who shares similar features and life circumstances as you do.
If we want young girls with disabilities to be self-confident and secure about who and how they are, then we need dolls created to empower them.  It was not that long ago that there was an outcry for black, brown, and yellow dolls to be created for young girls of color; the same need for representation applies to young girls with disabilities.  We cannot allow another generation of young girls to grow up without such representation in their toy chests.
So far, Melissa's petition has received more than 130,000 signatures.  The American Girl company has yet to respond to Melissa's request, but if we continue to ramp our voices in support of Melissa, they will have no choice but to respond, and hopefully launch a new doll for the million of girls like Melissa, as well as big girls like myself who still love to play with (and collect) dolls.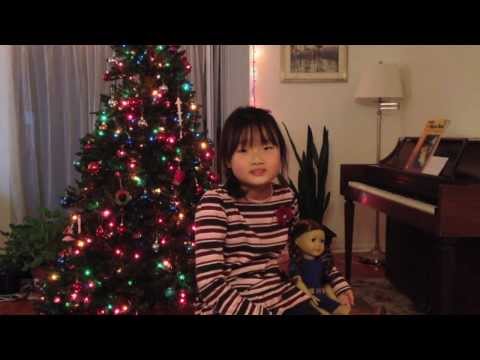 (Video of Melissa's request for there to be an American Girl doll created for girls like her.)
(Featured images:  Courtesy of Buzzfeed & Ramp Your Voice!'s Tumblr page.)