White Privilege & Inspiration Porn
Leave a Comment
Over the weekend, I noticed a lot of chatter on Facebook surrounding the story of Anaya Ellick, a 7 years old girl from Virginia who won a national penmanship contest.  Anaya is an African American girl who is a congenital amputee.  The contest she entered into and won was the Nicholas Maxim Special Award for Excellent Manuscript Penmanship.  Participants of the contest must be a student with a disability, and a team of occupational therapists judge the entries and award a winner.  Anaya beat out 50 other participants to receive this honor, and in the video below, you can watch Anaya accept the recognition, and hear from her mother and school administrators about her penmanship.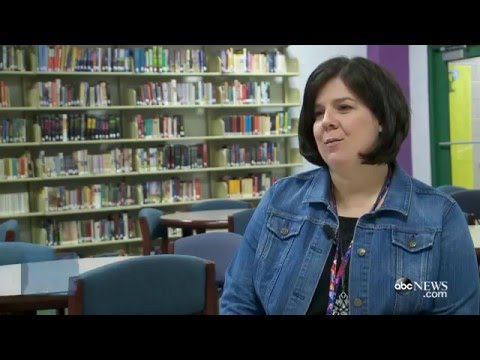 White Privilege & Inspiration Porn:  My Epiphany Moment  
The chatter I read on social media focused more on how the article (and several others) written about Anaya was littered with inspiration porn verbiage rather than celebrating her #BlackDisabledGirlMagic and sheer awesomeness.  And there was one more thing I noticed – All of the commenters were White (or White-passing) advocates.  Something dawned on me in that instant:  There is severe White Privilege at play when it comes to celebrating or condemning stories about disabled people, and labeling them as inspiration porn.  
I never thought about how White Privilege was at work when we designate stories as "inspirational" or not, and how we as a collective community react to them.  What struck me was that only one commenter had focused on Anaya's ability to write and her winning the contest.  It bothered me that no one looked beyond the inspiration porn and focused on the individual – Anaya.  Isn't that what we harp about when we "shame" inspiration porn –  that fact that it devalues the person and zeroes in on what makes them "different" (and in some cases, gives able-bodied/neurotypical people that "feel good" tingle)?
I ardently despise inspiration porn, but as an advocate who focuses on the achievements and experiences of disabled Black girls and women (and other disabled girls and women of color), I do not have the "luxury" of picking and choosing stories that depict us in a positive, non-inspirational light.  Why is that?  Because our stories do not get the same or fair amount of spotlight and recognition as the ones that feature White disabled people.  Black disabled people are doing phenomenal work each and every day, whether it is in the classroom like Anaya, or graduating from high school with Honors like Deva, advocating for the inclusion of disabled people like Haben Girma, and many others.  
When there are "slim pickings" of stories about Back disabled people, we, Black disabled advocates, have to ask ourselves the following question:  "Do I swallow my pride and hatred for inspiration porn in order to uplift the story(ies) of a fellow Black disabled person, or refuse to share, and not support my people?"  
For me, I choose to swallow my pride to uplift us because if I do not, who will?  Celebrating our achievements is more important to me than fighting about every inspiration porn offense – my people matter, and I have trained myself to overlook the inspiration porn with the determination in letting the world know that our stories are just as important as others in the community.
How Other Black Disabled Advocate View Inspiration Porn, & the White Privilege Connection
When I shared my "epiphany" about the white privilege and inspiration porn connection, I had two Black disabled advocates share similar sentiments.  
Anita Cameron of Musings of an Angry Black Womyn, shared her thoughts about white privilege and inspiration porn:
Inspiration porn disgusts me, but when the achievements of Black disabled folks are so rarely noted that they seem nonexistent, we've got to take what we can get.

The default face of disability is White. You don't hear much of Black disabled [people] unless we're being killed.  Our stories are pretty much left out – of history, of culture, everything.  So, when stories of us are told that aren't negative, we have to treasure them even when they are inspiration porn.  White folks can afford to be pissed off about inspiration porn because the stories are overwhelmingly about them.
Heather Watkins of Slow Walkers See More, commented on why she chooses to share these stories and overlook the inspirational feels:
… Speaking as a disabled woman of color, better to know about her [the story of Anaya], connect with her and mom and introduce her to other disabled women of color who are also congenital amputees/amputees, reached out to the mother.  That way the exposure from the disability community specifically from folks she'd be able to relate will form new self-awareness and the parents will learn also, hopefully not to cap her potential based on disability.

…personally, it's one of the main reasons I write to share my own story because I didn't see the stories of disabled women of color across media landscape, like we don't exist or something.
The Power of Telling Our Stories, Our Way
One truth we can all agree on is the importance of telling our stories our way.  Having that kind of power over your own voice and experience is why I created RYV! – I did not want anyone telling my story, or the stories of other disabled people of color, in a way that devalued or harmed us.  As Anita stated, each time we read about a Black disabled person and it is not about us being victimized, traumatized, or killed, we hold tight to those stories because we see a part of ourselves in each person recognized.  I know that happened for me when I read Anaya's story; it made me flashback to my elementary school years when I received accolades about doing good work and being an Honor Roll student.  As I have stated time and time again, representation matters tremendously; when diverse stories about the disabled experience is made available, we have to be mindful of how those who have multiple identities feel about those stories and what those stories may mean to and for them.  
Final Thoughts
Inspiration porn is an issue that we all must take a stand against; however, we have to realize that merely complaining about its existence will not change journalism or how our stories are shared or discussed in the media.  Educating able-bodied and neurotypical journalists, reporters, writers, bloggers, etc., about the correct terminology and lingo is an imperative step in eradicating inspiration porn's actuality.  There are many of us who are working hard to make this occur; one such proactive effort is the webinar Lawrence Carter-Long and David Perry will be hosting on Wednesday May 11th, titled Getting Beyond Stereotypes:  Better Disability Journalism.  This is a free webinar that I signed up for last month, and I feel that this is a great means to help those in communications and mass media better report and depict our stories the way we would like them – authentically minus the sympathy and "awwws" we normally are exposed to.
I hope that one day, I will have the privilege of vehemently shaming inspiration porn stories about Black disabled people, and having a slew of stories to select from that are not problematic to share on social media as my fellow White disabled advocates have the luxury of doing.  I refuse to be shamed or having to defend why I share posts that have an inspirational feel – I share because I want our stories to be known, and in some cases, I have to bypass the inspiration porn to make that happen.  Inspiration porn does not take away the strength, confidence, resilience, or excellence of the individual – the individual continues to be who they are fearlessly and unapologetically.  Understanding those truths is why I will steadfastly uplift the portrayals of Black disabled people because I need to read and see depictions of my people in the same regard as I need air to breathe – we are truly each other's lifelines and validations in this community.